COGNITIVE STIMULANT
Concentration, productivity, creativity and memory
Coffee with Reishi Mushrooms + Lion's Mane
MushUp's SPARK blend helps awaken and stimulate your attention to maintain the focus needed for your best idea to emerge. SPARK increases productivity and creativity by stimulating cognitive functions and the central nervous system, which improves memory and concentration.
MushUp is more than the coffee itself. It is also the benefits of mushrooms that reduce the spasmodic effects, tremors, palpitations and acidity of regular coffee, but without the added taste of mushrooms!
Benefits
COGNITIVE STIMULANT
Supports the neurological system, enhancing creativity, concentration, memory and productivity.
Roast
Medium-brown espresso coffee
Aromas
Elegant, floral, cocoa-like
Mushrooms
Reishi + Lion's mane
MushUp's SPARK coffee keeps you on track when you put your mind to the task at hand. Not only does it support productivity and creativity, but also cognitive function and the nervous system, improving memory and concentration. What's more, this excellent medium-brown, Italian-roasted, light-bodied coffee is simply delicious as an espresso, macchiato or latte.
Whether you have an exam to prepare or a deadline at work, our delicious SPARK coffee will support you in those moments when your brain is being challenged.
You want more and have an obsession, like us, with zero waste?
Why not consider the SPARK duo which will allows you to have your reusable can and a refill bag, giving you your SPARK at the best price!
Reduce waste
Save money
SHOP THE SPARK DUO
Our Method
Coffee with mushrooms?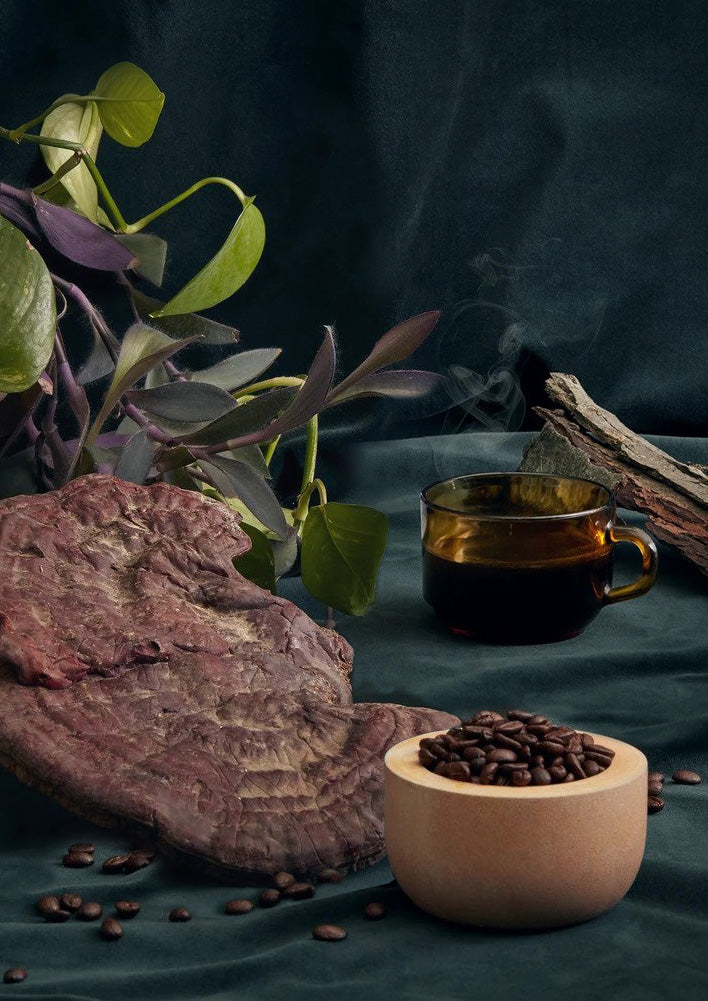 Mushup has developed a unique technique for incorporating mushroom extracts directly into coffee beans.

High end and organic coffee beans

Organic medicinal mushrooms. Triple extraction
All the health benefits of medicinal mushrooms in a delicious cup of coffee!