Our journey
Born from a love of coffee and a passion for plants with medicinal properties
Our Montreal-based company is guided by the belief that health begins with food. This unique beverage, capable of integrating the benefits of medicinal mushrooms from our forests, into our most precious daily routine, COFFEE!
Our founder Maëva and her sidekick Isabelle work exclusively with local microbrewers and mycologists. They ensure that the eco-responsible values and mission of MushUp are always represented through the taste and design of this high end coffee, capable of accompanying the daily challenges of its drinkers.
Months of research, questioning, testing, experimenting and tasting
For the creation of the best possible coffee for everyone's well-being! How do we do it? As a team, by developing the best brewing technique of whole coffee beans combined with powerful mushroom extracts. As of 2019, MushUp is led by a team of female entrepreneurs dedicated to bringing unique and beneficial products, from packaging to enjoyment.
The MushUp team is proud to offer VITAL, SPARK and VIGOR: three distinct coffees with unique notes and benefits, providing everyone with a healthier and more balanced day.
Our mushrooms
Mushrooms with super powers
REISHI
Called "Mushroom of immortality", it is a natural calming, immune strengthening with adaptogenic properties. It grows on dead trees in Quebec, in temperate, subtropical and tropical regions.
CORDYCEPS
This mushroom from Tibet provides power, endurance and physical vitality by improving blood oxygenation and recovery after exercise. Known for its stimulating, invigorating and aphrodisiac properties.
CHAGA
Nicknamed "the king of mushrooms", this powerful antioxidant is also a detoxifier and fortifies the immune system. It fights free radicals, inflammation and oxidative stress. It grows on white birch trees in Quebec
Turkey Tail - Coriolus Versicolor
Coriolus grows throughout the year in temperate wooded areas. It stimulates the immune system and is believed to help inhibit the growth of cancer cells
Lion's Mane
Native to North America, Europe and Asia, it promotes nerve growth factor (NFG). Under its pompom-like appearance, it is a powerful
cognitive stimulant, supporting concentration, creativity and memory.
Want to know more about the mushrooms we use?
Our blog post "Mushrooms with super powers" will reveal the multiple benefits of our 5 favorite medicinal mushrooms.
Read the article
Our team
Meet the folks behind MushUp
Maëva
Founder and President of MushUp
Through an atypical career, Maëva has accumulated multiple experiences with devotion. With a Bachelor's degree in Business Management and a Master's degree in Sustainable Development, she has infused the various projects she has led with her environmental and humanistic values.
A true jack-of-all-trades with multiple interests, she has worked in various fields, from the non-profit sector to team management and the product ideation & creator for urban agriculture organisations. A naturalist at heart, endowed with boundless curiosity and an adventurous soul, she decided to put her ambition to good use with her love of flavors by launching MushUp, which seduces with its unprecedented offer. 
Isabelle
Directrice des opérations
With many years of management experience behind her, and creativity stemming from her background in television production, Isabelle has brought these assets to the forefront in order to develop innovative businesses in the restaurant industry. Her passion for uncompromising gustatory pleasures is coupled with a concern for eco-responsible choices, all reflected in a thoughtful ecological footprint. With her contagious smile and unparalleled mastery of multitasking, Isabelle complements the team with her dynamism, her multiple skills and her sharp taste buds. 
Mission and values
Eco-responsibility, well-being and quality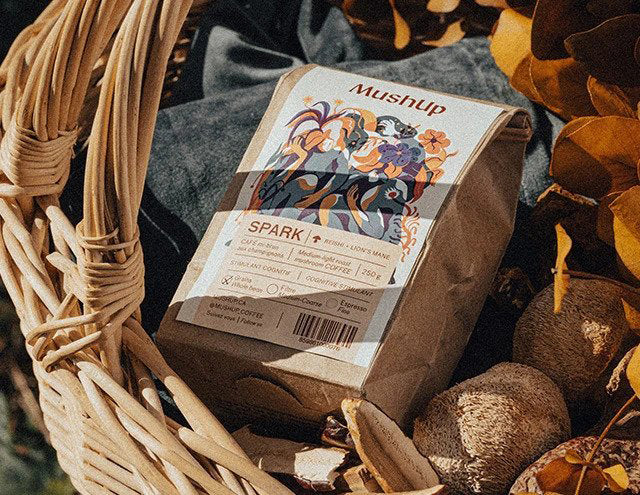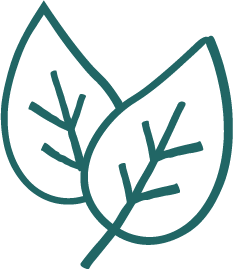 ecoresponsibility
Zero waste - local & 100% produced from the earth

From production to distribution, MushUp works hand in hand with our precious environment by minimizing its footprint, notably through local sourcing, sustainable and compostable packaging. MushUp's mushrooms are all grown, harvested and processed in Quebec in a responsible manner to help preserve the region's mushroom varieties for today and future generations.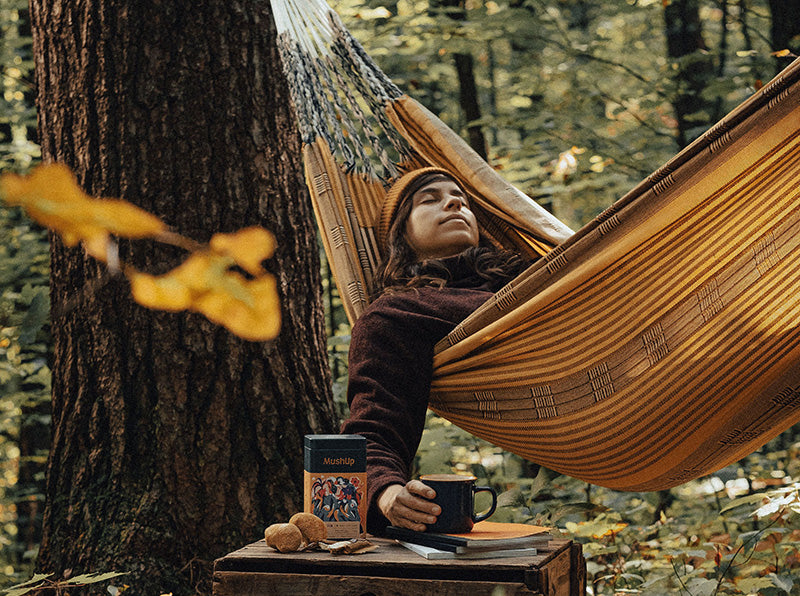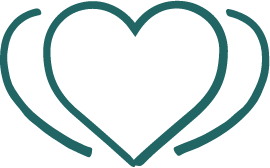 Well Being
Inspires a healthy and balanced lifestyle

Our mandate is to integrate the many virtues of adaptogenic mushrooms into the eating habits of our consumers, without constraint, offering products and ingredients of superior quality. We democratize the consumption of these superfoods by making them accessible to everyone.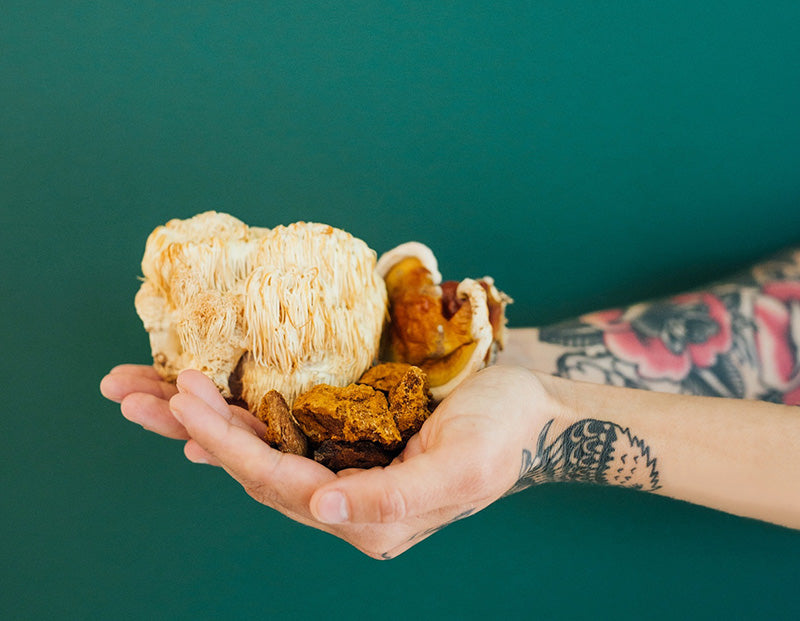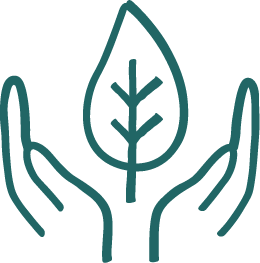 Quality
Hand-picked coffee beans and Quebec-grown mushrooms.

Each bean is selected for its high grade, hand-picked, certified organic and fair trade. We use 100% natural mushroom extracts, without any input or grain, grown and processed from the body and mycelium to reap all the benefits.