DETOXIFIER
Strengthens the immune system, tonic, anti-inflammatory


Whole BEANS COFFEE with Reishi Mushrooms + Chaga + Turkey Tail
RECOVER & REFRESH
MushUp's VITAL blend supports the immune system while contributing to overall well-being. VITAL's antioxidant and detoxifying properties strengthen and tone the body and add to its anti-aging effects. 
MushUp is more than the coffee itself. It is also the benefits of mushrooms that reduce the spasmodic effects, tremors, palpitations and acidity of regular coffee, but without the added taste of mushrooms!
Benefits
DETOXIFY
Filled with detoxifying and antioxidant properties, this tonic also strengthens the immune system.
Roast
Medium-black espresso
Origins
Nicaragua, Ethiopia
Aromas
Citrus, harmonious, woody
Mushrooms
Reishi + Chaga + Turkey Tail (Coriolus)
VITAL offers overall wellness and is packed with antioxidant, detoxifying and rejuvenating properties for the body and mind. With medicinal mushroom extracts from reishi, chaga and coriolus, this coffee offers you a healthier, more balanced day, as well as boosting your immune system for continued well-being. This Italian roast coffee is simply exquisite in espresso, flat white and macchiato; allowing you to truly appreciate this ancient roasting technique, with expertly balanced notes. 
Want more? Try our VITAL duo to get your coffee can & refill and take advantage of a better price on our products.
Want more?
Try our VITAL duo to get your coffee cane & refill and take advantage of a better price on our products.
Reduce waste
Save money
SHOP THE VITAL DUO
Our Method
Coffee with mushrooms?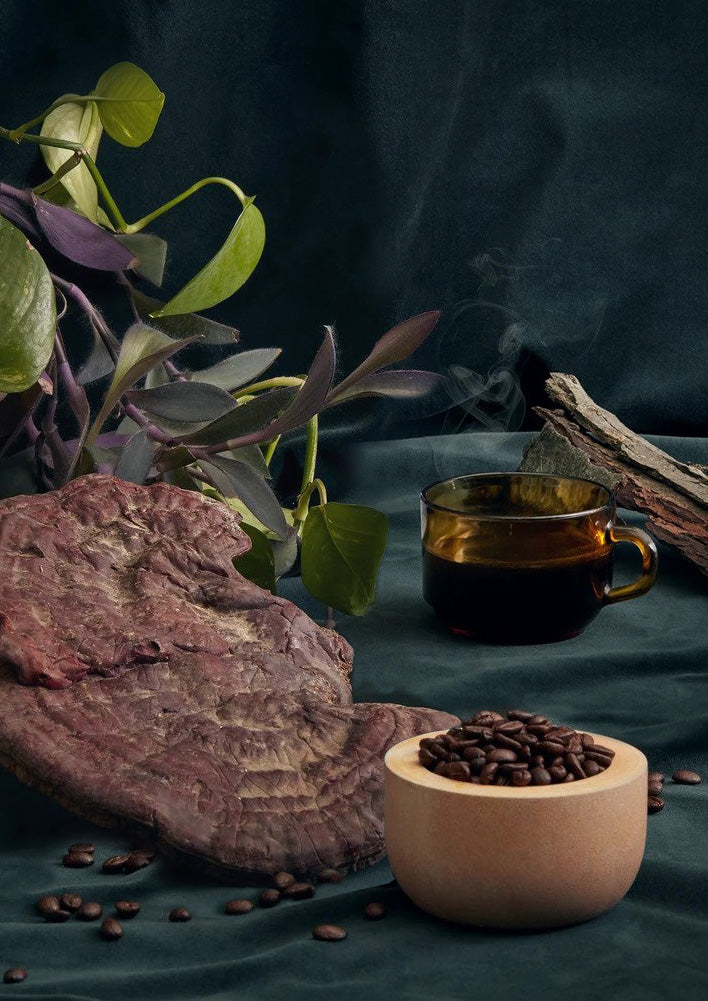 Mushup has developed a unique technique for incorporating mushroom extracts directly into coffee beans.

High end and organic coffee beans

Organic medicinal mushrooms. Triple extraction
All the health benefits of medicinal mushrooms in a delicious cup of coffee!