PHYSICAL STRENGTHENING
Sports performance, recovery and aphrodisiac 


Whole BEANS COFFEE with Reishi Mushrooms + Cordyceps
EXCEED YOURSELF !
The VIGOR blend of MushUp puts us back on our feet by fighting against energy drops and allows us to surpass ourselves in athletic performance. VIGOR integrates the toning properties of Reishi and Cordyceps, contributing to muscle oxygenation and accelerating recovery from sports training.
MushUp is more than the coffee itself. It is also the benefits of mushrooms that reduce the spasmodic effects, tremors, palpitations and acidity of regular coffee, but without the added taste of mushrooms!
Benefits
PHYSICAL WELL BEING
Improves performance, strength and physical endurance
Roast
3rd wave brown coffee
Origins
Guatemala, Honduras, Ethiopia
Aromas
Robust, berry aromas, punchy
Mushrooms
Reishi + Cordyceps
VIGOR is your partner at the gym and during physical activities.
Thanks to the functional mushrooms cordycep and reishi, this coffee stimulates the central nervous system, the adrenal glands and increases vital and physical energy.
A physical tonic, VIGOR is as delicious as it is effective! This third-wave brown coffee is just as good in espresso as it is in drip coffee, with its various fruity aromas and the taste of hand-picked beans.

You've already tried the VIGOR and just like us, you can't get enough of it?
Perfect! Why not consider the VIGOR duo? You'll already have your refillable cane, plus a refill! A coffee with zero waste, we love that!
Reduce waste
Save money
SHOP THE VIGOR DUO
Our Method
Coffee with mushrooms?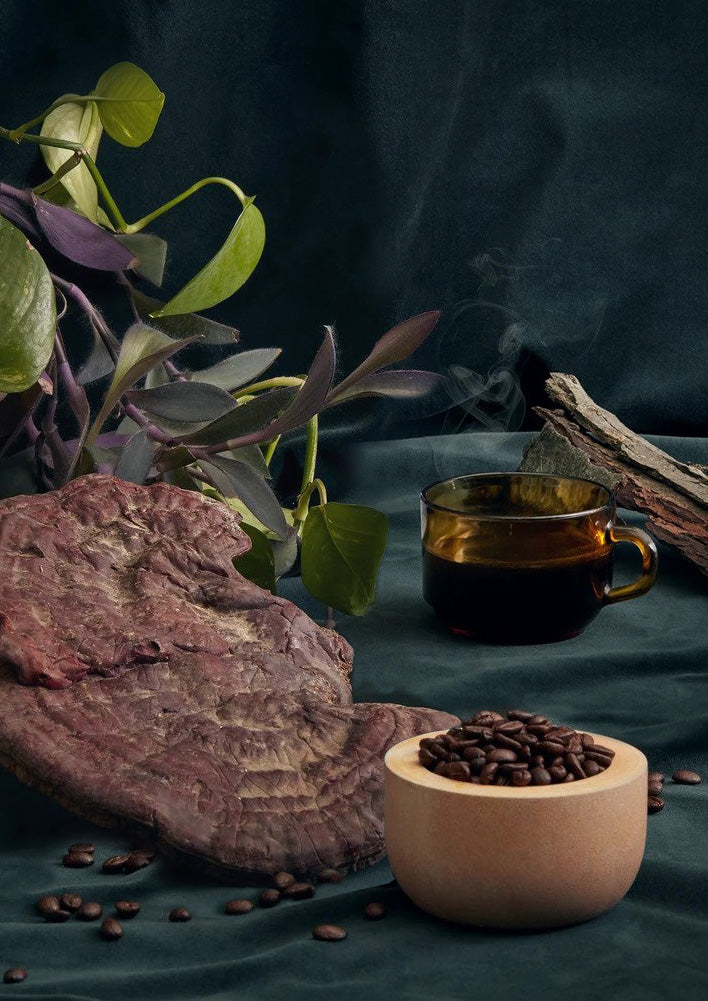 Mushup has developed a unique technique for incorporating mushroom extracts directly into coffee beans.

High end and organic coffee beans

Organic medicinal mushrooms. Triple extraction
All the health benefits of medicinal mushrooms in a delicious cup of coffee!